In Washington, D.C., what is often overshadowed by the Smithsonian museums, city monuments, and government buildings is that the city has a vibrant and lively nightlife scene. Fortunately my many years of having D.C. as my stomping ground means I'm well acquainted to give you the insider knowledge to the best nightlife areas in the nation's capital.
Georgetown
Georgetown lays along the Potomac River, and the developed waterfront harbor is a great place for an evening drink to watch the sunset. A few blocks up from the river is M Street where you'll find bars aplenty. Or, if piano bars are more your thing then there's two – Mr. Smith's and Georgetown Piano Bar – so get your sing-a-long chops ready.
Where I recommend: Sequoia DC, Nick's Riverside Grill, Mr. Smith's of Georgetown
Dupont Circle
Dupont Circle is a trendy historic neighborhood in D.C. The circle itself, a public green space, radiates outwards into several streets in which you'll find some of the best nightlife in the city. Bounce from bar to bar, and end your night with a D.C. favorite, Julia's Empanadas.
Where I recommend: Public Bar, Dirty Martini, Sauf Haus Bier Hall, STK
Adams Morgan
Head to 18th Street in Adams Morgan for some of the liveliest nightlife in the city – the neighborhood's dynamism attracts those in search of a good night out. And don't forget: It's a D.C. tradition to go to Jumbo Slice for a slice of pizza after a night out in Adams Morgan – the slices are huge!
Where I recommend: Madam's Organ, Roofers Union, Dan's Cafe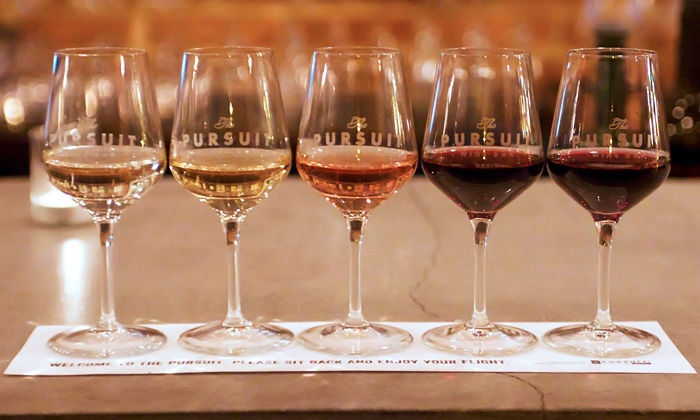 H Street – the Atlas District
H Street has been revitalized since the mid-2000s, centered around the historic Atlas Theatre. Along with the theater you'll find an artsy and hipster vibe to the neighborhood – so come here for a local feel to the city. Say 'Prost' with a stein at Biergarten Haus and follow it up with a round of minigolf at H Street County Club.
Where I recommend: H Street Country Club, Biergarten Haus, The Pursuit Wine Bar
Which of these neighborhoods would you want to experience?